CARE Centre provides services in catchment areas of our six offices through partner organizations.
We are able to see clients at co-locations in Kitchener-Waterloo and Niagara Region.
Hamilton

100 James Street South
Suite 2
Hamilton ON
L8P 2Z2
1-905-521-1777
1-866-515-0018 (toll free)
lvicente@care4nurses.org

London & Windsor

c/o Access Centre
171 Queens Avenue
Suite 320
London, ON
N6A 5J7
519-719-1793
awilson@care4nurses.org

Brampton

c/o Skills for Change
21 Nelson St West
Unit 1A
Brampton ON
L6X 1B6
416-882-5226
nmarius@care4nurses.org
jdoydora@care4nurses.org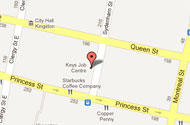 Kingston (KEYS Job Centre)

182 Sydenham Street
Kingston, ON
K7K 3M2
mgordon@care4nurses.org
1-343-363-1433
CARE Centre also provides service via the following co-locations.
Kababayan Multicultural Centre

1313 Queen Street West, Suite 133
Toronto ON
M6K 1L8
416-532-3888 x 221